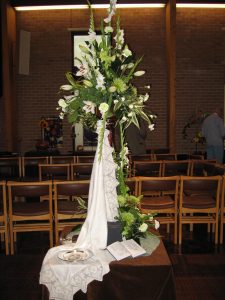 One of our challenges is to find ways of communicating the good news of the love of God to people who don't really know anything about the life of Jesus and the gift of the Holy Spirit. This is what the Year of Evangelism is about. How do we tell the story?
I love the story Revd Lena Talbot told at Lilian Walsh's funeral service. She told Lena that she'd had a visit from the Jehovah's witnesses. When Lena asked how she had gone on, she responded by saying that a young man had asked her if she knew Jesus. "Do I know Jesus? Come on in lad; he lives here!" Well, that was Lilian – but what a lesson for us all.
As the song that Sheila taught us goes, we know a great big God; a God who sent his son to live among us. The question is: how do we communicate what we know and believe to others in a way that they can relate to and understand?